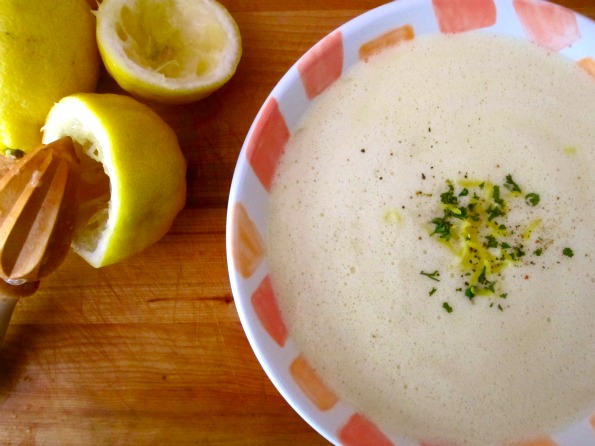 Confession: Prior to making this recipe, I never had tried avgolemono soup.
The reasons: Back in my meat-eating youth, I suffered from a near paralyzing lack of Greek restaurants. I think it's a common ailment for kids growing up in the middle of Wisconsin. Only cure: move. Move far away. And that I did. Well, OK, Minneapolis wasn't that far away but it sure did have Greek restaurants. Of course, I was a card-carrying vegetarian by then and those delicious Greek restaurants seemed to really, really like putting chicken in this soup. So while I could get a slab of spanakopita the size of my head, avgolemono still wasn't in the cards.
Moral of the story: Somethings you just have to do yourself.