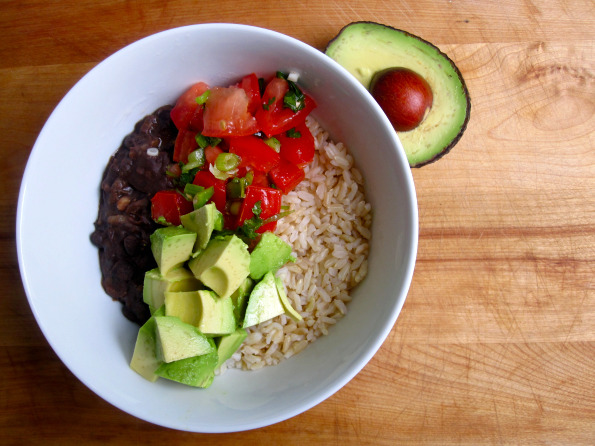 Sometimes I get out of balance. Competing priorities. Picking the wrong ones. During these times I rarely cook. Relying on coffee for breakfast, going out for lunch and cereal for dinner. It catches up with me. I miss eating something warm. Something I made. With vegetables. Vegetables! Something where I'm being good to myself.
This is one of the things I make when I'm ready to readjust. Not this exact bowl necessarily but something with beans and brown rice, vegetables and spices. Something that is easy to put together because I haven't shopped in weeks. I have to ease back in and this is perfect. Leaves me feeling cared for.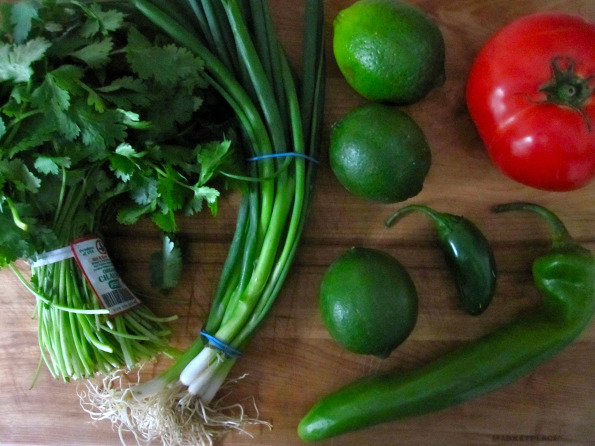 I went all out with this. I made the pico de gallo. I made the beans. You can put in as much effort or as little as you'd like and still be rewarded with a delicious, hearty bowl. It's forgiving and simple. A great combination.
Pico de gallo is one of my favorite things. I love tomatoes. I love limes. Together with salt? Yes, please. I have occasionally eaten it by the spoonful telling myself it's basically a gazpacho. Kind of. If you like limes in your gazpacho.
It's easy to make and you probably have already made it. Diced tomatoes, peppers, onion, garlic, cilantro, garlic, lime and salt. Everything to taste. I use a fine dice of jalapeno along with a rougher chopped, mild Anaheim pepper. I think it makes a nice balance of pepper taste with spicy.

For the black beans I used Orangette's recipe. In related news: how have I not been to Delancy yet? The shame. The shame.
And the rice. Brown for sure, it's key to holding up to the spiced, hearty beans. I add a slice of lime and pinch of salt to the rice as it cooks. It makes for a mildly citrus rice which I adore. Sometimes I add a bit of cilantro, too. So good.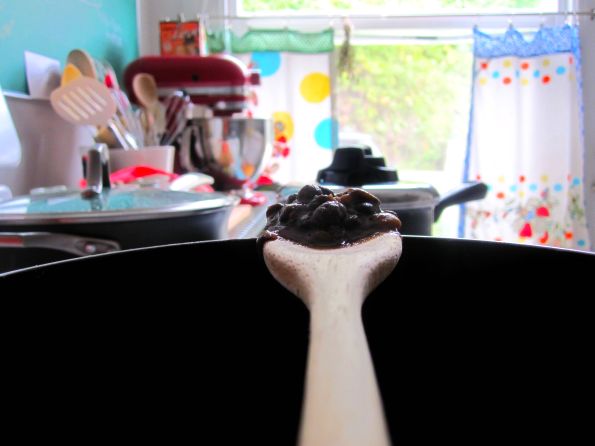 Here is to taking care of ourselves with simple dishes full of wholesome things. Enjoy!
Simple Pico de Gallo
2 large beefsteak tomatoes, diced
3-4 green onions, finely sliced
1 large Anaheim pepper, diced
1/2 medium sized jalapeno, minced
1 clove garlic, minced
1 cup loosely packed chopped cilantro
1 lime, juiced
salt to taste
Slice, dice and mince your ingredients and combine in bowl. Juice lime and add salt to taste. Best made the day before you need it but still good if served immediately.
Delicious Black Beans
(adapted from Orangette)
Olive oil
1/2 medium yellow onion, diced
2 tsp. ground cumin
1 tsp. dried oregano
1/2 jalapeno, minced
1 clove garlic, minced
1 (15-ounce) can black beans (liquid and all)
salt to taste
Heat olive oil, add onion and pepper. Saute until onion starts to blacken/brown in parts. Add spices. Stir. It will be a little pasty but smell amazing. Add garlic. Incorporate and cook for an additional minute or so.
Add beans with their liquid. Stir. Warm the beans to a simmer. Taste. Add salt if necessary.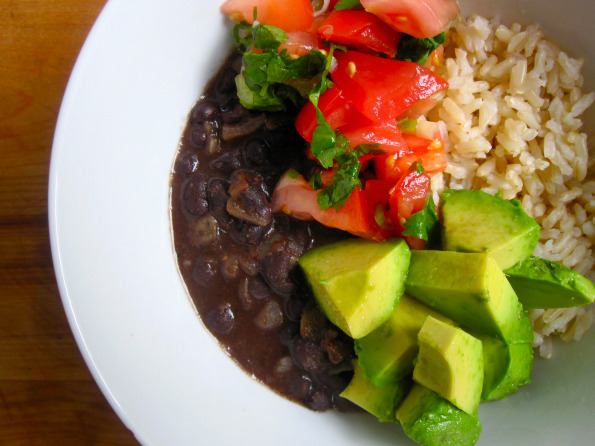 Putting It All Together
Equal parts black beans and brown rice. Top with pico de gallo and a diced avocado with a pinch of salt over the avocado if you'd like.